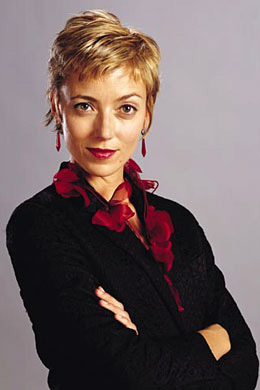 Mia Sara (born 1967) is an actress best known for her role as Sloane Peterson in Ferris Bueller's Day Off.
She is married to Brian Henson and has starred in several Henson-directed projects including the mini-series Jack and the Beanstalk: The Real Story, an episode of Nightmares & Dreamscapes.
Sara performed the role of Lena, Samson's ex-wife, in Henson Alternative pilot Tinseltown.
External links
Edit