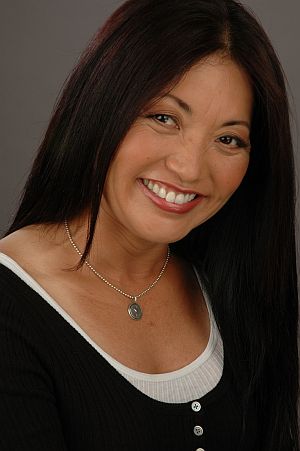 Karen Maruyama is an actress and comedienne who was a member of The Jim Henson Company's Puppet Up! - Uncensored improv troupe in 2007.
Maruyama's TV credits include recurring roles on The Jamie Foxx Show, Strip Mall, and Suddenly Susan, plus guest spots on Curb Your Enthusiasm, Nip/Tuck, Mad About You, and Ellen. A member of the Groundlings, Maruyama is well known as an improv performer and instructor and has been a featured guest on both the versions of Whose Line Is It Anyway?.
As a voice actress, Maruyama has been heard on Captain Simian and the Space Monkeys (series regular as Shao Lin), The Simpsons, Futurama, King of the Hill, Justice League, and American Dad.
External links
Edit