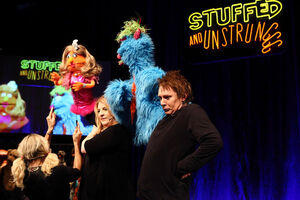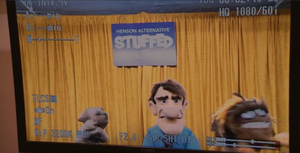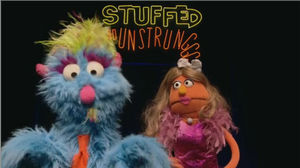 The Celebrity Apprentice is a variation of the NBC television series, The Apprentice in which the celebrities from various fields of the entertainment industry compete in an elimination-style competition to become an apprentice to Donald Trump.
The ninth episode of the show's fifth season, entitled "Puppet Up!", aired on Sunday, April 15, 2012 and featured the Henson Alternative stage show "Stuffed and Unstrung" at the center of the celebrities' task.
Ivanka and Eric Trump served as boardroom advisors with Brian Henson and Patrick Bristow serving as judges. Celebrity contestants included Clay Aiken, Teresa Giudice, Arsenio Hall, Penn Jillette, Lisa Lampanelli, Dayana Mendoza, Aubrey O'Day, and Paul Teutel, Sr.
The episode featured appearances by Stuffed and Unstrung castmembers Tyler Bunch, Leslie Carrara-Rudolph, Victor Yerrid, and Colleen Smith as coaches for the contestants.
Episode Description
[
]
" Celebrity Apprentice - "Puppet Up!"
April 15, 2012 (09:00PM - 11:00PM)

The celebrities get creative when they are tasked with designing two original puppets and performing for an adult audience with Henson Alternative's improvisational troupe, "Stuffed and Unstrung."

This week, the teams must create their own puppets and perform in front of a live audience for Henson Alternative's "Stuffed and Unstrung" improv show. One outspoken Celebrity struggles to be a team player. On the other team, another Celebrity fights for a role in the task, but is marginalized and has a breakdown. Both teams put their improvisational skills to the test, but only one is declared the winner and another Celebrity hears Donald Trump's dreaded words, "You're fired!"

"
Gallery
[
]
External links
[
]