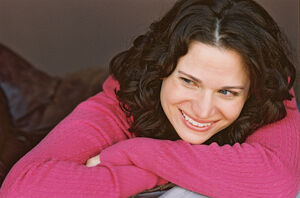 Carla Rudy is a puppeteer and voice over artist based in Los Angeles, California. Her first performance with the Jim Henson Company's Puppet Up! - Uncensored was in June 2008.
Rudy recently puppeteered in the sold-out run of "The Pee Wee Herman Show," at Club Nokia in Los Angeles.
In 2006-2007 she toured the world with the artist Beck as part of his stage show, which featured a puppet doppelganger of each musician copying the band's movements on a scaled-down version of the band's stage. The tour included North America, Europe, and Asia, and an appearance on Saturday Night Live.
Rudy's credits include Team America: World Police, Fist of Oblivion, Les Guignols de l'info, Stool Pigeon, Agro & York, 'Hate... a comedy, Apartment 413, and commercials for Fandango.com, Mattel, and Kellogg's. She also made an on-camera appearance on "The Wanda Sykes Show."
Rudy also improvises with the Improvatorium, which specializes in film styles, at Theatre Asylum in Hollywood.